In preparation for our presentation we began to work on design decisions for the poster ideas. As a group, we wanted to make a selection of posters we believed would work best for the curation of the show, due to this we held a vote for either a 2D or 3D poster design.
The winning posters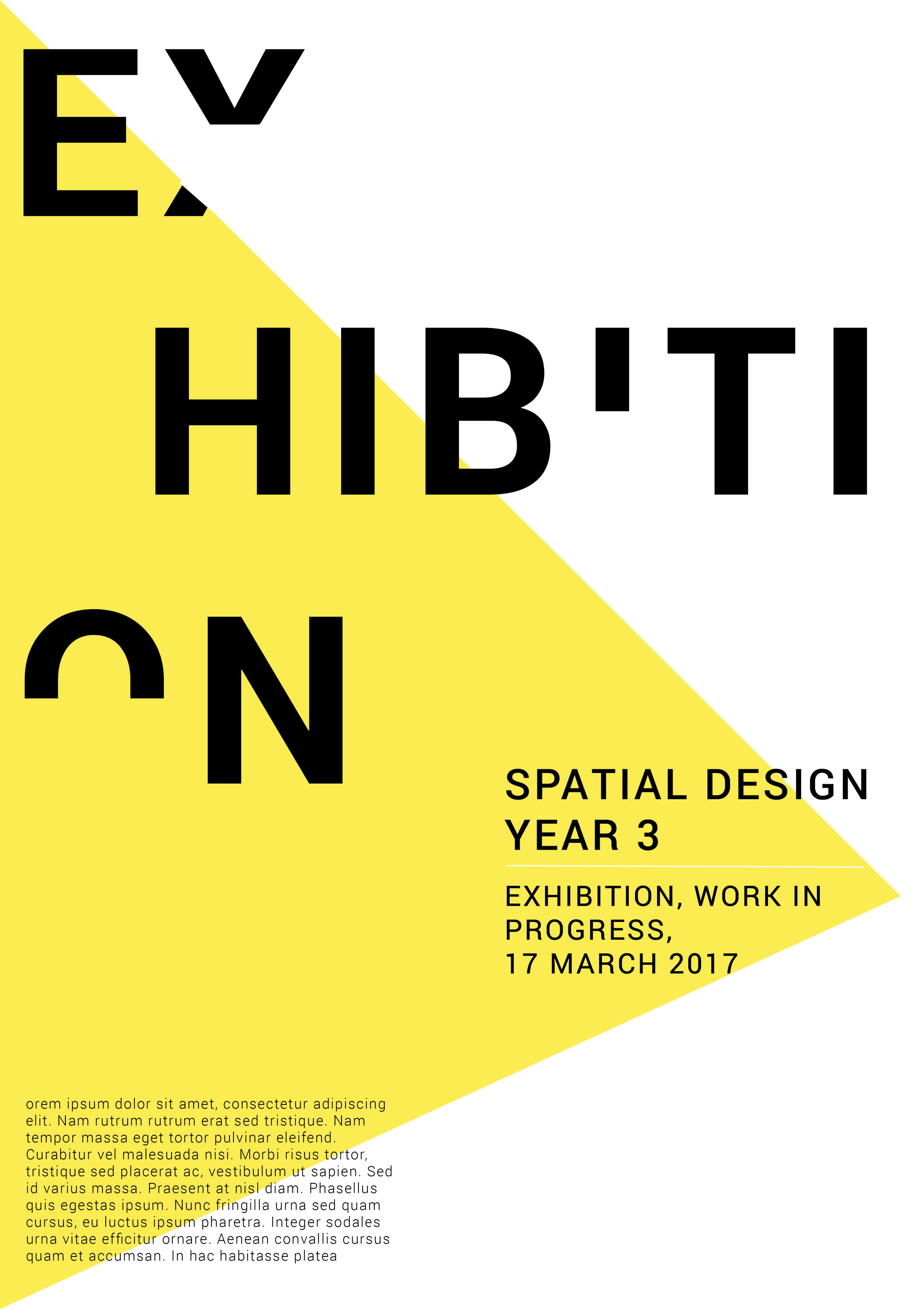 This poster was designed by Myrle Scarborough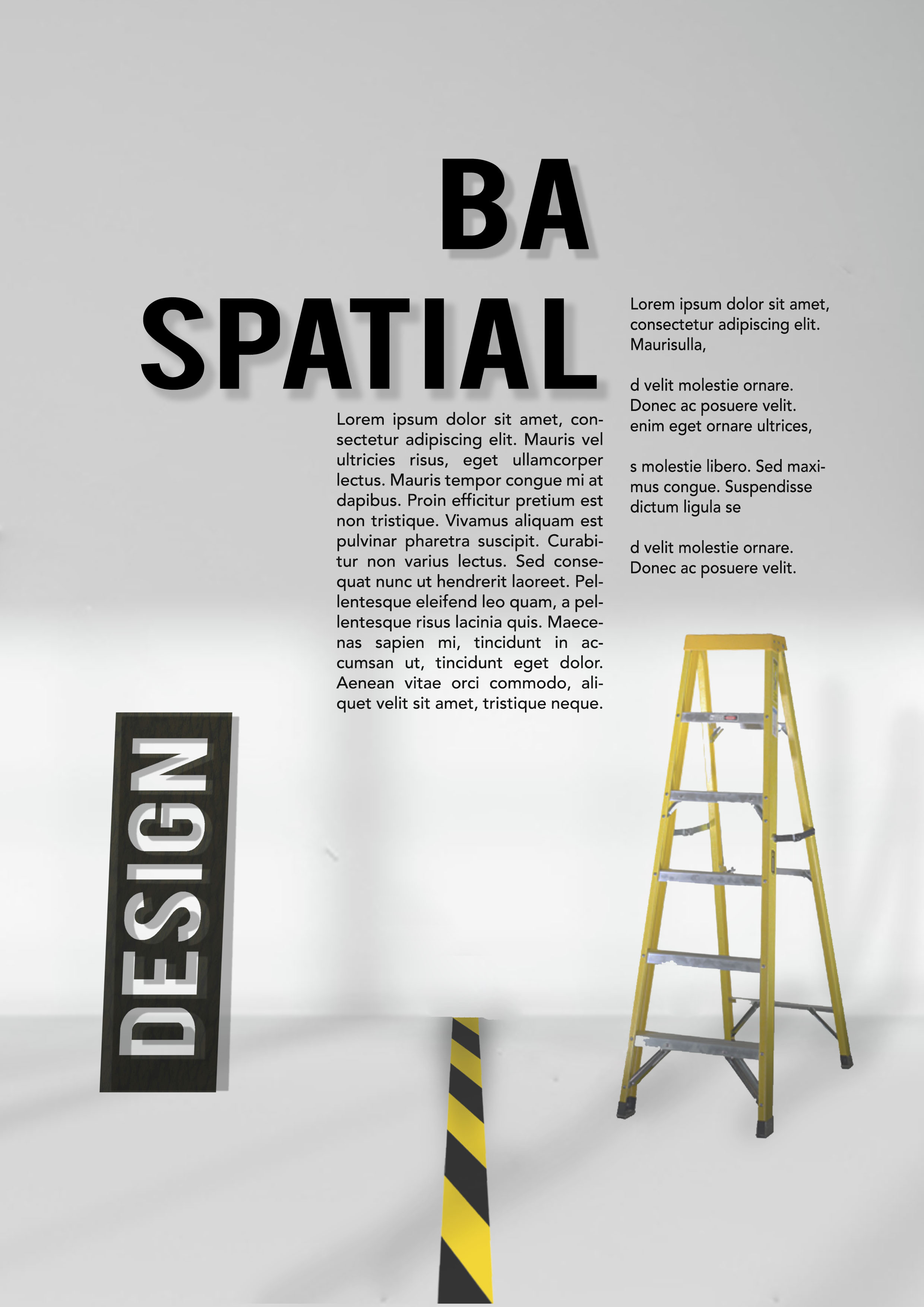 This poster was designed by Ruby
The idea behind the 2D poster was a plain layout design with two dimensions graphics, text and colours. The 3D poster idea came about our initial mood board inspiration de still. We aimed to achieve this by using an actual photograph and editing it later on in photoshop.
One of the main reasons we decided to use two different poster mediums was to try and illustrate that the idea was spatial design related. We were not sure what medium would work better to do this. Our aim was to use the poster to visually communicate what spatial design was. The challenge was to create a visual that communicated this, which took awhile to understand what and how to communicate the essence of our course trough a graphic arrangement. The processof starting this followed the following format:
What is spatial design?
What do you think of when you hear spatial design?
What does your Mum think spatial design is?
What do you imagine spatial design could be as an object?
How would you describe spatial design?
What are spatial design elements?
What are we actually studying?
What is you favourite project on the course, and what did it look like?
According to 'dictionary university' Spatial Design;
Focuses on the space between interior and exterior environments, both in the private and public realm. The emphasis of the discipline is on working with people and space, particularly looking at the notion of place.
After some soul searching and trying to understand how to convey the definition of spatial design we came up with some ideas, revolving around art tools or construction elements. The emphasis was on creating the poster to have a starting point and then think of other elements for branding the space. At this point I felt that we had some good potential ideas, which could blossom with a little bit of work. To establish the design colors and font we created the graphic profile. We felt that the theme colour had to link with the work in progress idea (building site) and these were mainly yellow and black, think about caution, safety signs. To make it stand out and create an obvious statement we choose for a thick and bold font. I was really pleased with the graphic profile as I believed it conveyed and communicated our ideas well.
The graphic profile;